By Richard Lee
By the time Joe Biden and Donald Trump take the stage tonight for the first debate of the 2020 campaign, most voters will already have made up their minds about how they will cast their ballots. In fact, many Americans will already have voted.
So if watching the two candidates argue for 90 minutes is not going to sway you one way or another, here are a few musical selections that not only will keep you involved with the six debate topics that moderator Chris Wallace has selected; they also will keep you entertained.
Topic 1: The Trump and Biden Records
The odds of the two candidates finding common ground on any topic are slim, so a good song to start the debate is the Gershwin's "Let's Call the Whole Thing Off." With a few strategic word changes, the lyrics could easily describe what is likely to take place:
Trump says potato and Biden says potahto
Trump says tomato and Biden says tomahto
Potato, potahto, tmato, tomahto.
Let's call the whole thing off
Topic 2: The Supreme Court
"Johnny 99" is a song about a man who commits a murder, but a judge also plays a prominent role in this tale from Bruce Springtseen's Nebraska album. The courtroom is a long way from the highest court in the nation, but it is clear that Johnny 99's fate rests with the judge. The words that Springsteen crafted for Johnny 99's statement to the judge, while not excusing his crime, offer insight into what desperation can do to a person:
Now judge, judge, I got debts no honest man could pay
The bank was holding my mortgage, they taking my house away
Now I ain't saying that makes me an innocent man
But it was more and all this that put that gun in my hand
Topic 3: COVID-19
A search for a song about the COVID-19 pandemic could go in several directions. Masks, science, social distancing death, politics and shutdowns are just a few of the many topics that could work. But most important to all of us is the need to avoid the coronavirus and its potentially fatal effects, so "Stayin Alive," the Bee Gees superhit from Saturday Night Fever gets the nod:
Whether you're a brother or whether you're a mother
You're stayin' alive, stayin' alive
Feel the city breakin' and everybody shakin'
And we're stayin' alive, stayin' alive
Topic 4: The Economy
With millions of Americans out of work because of the coronavirus, Gary U.S. Bonds' "Out of Work" is an easy choice for the economy topic. Written by Bruce Springsteen while inflation was soaring in the early 1980s, the message is clear and simple – and the lyrics even contain a direct plea to the president:
I'm out of work
I need a job, I'm out of work
I'm unemployed, I'm out of work
I need a job, I'm out of work
Earlier this year, Bonds recorded an updated version of the song with new lyrics about the coronavirus pandemic. Backed by just an acoustic guitar, it lacks the punch of the original, but still makes the same important points about unemployment.
Topic 5: Race and Violence in our Cities
As with the COVID-19 topic, the options for a song for the Race and Violence in our Cities topic are plentiful. Numerous songs have been written about race, and many address violence and civil unrest. Violence is not the answer to systemic racism, but in some ways the summer of 2020 was about people searching for America as Paul Simon described in song in 1968.
But the "America's" lesser known sequel, "American Tune" from Simon's 1973 There Goes Rhymin' Simon solo album, is a better match for 2020. The lyrics describe feelings of being confused, forsaken and misused, and they paint pictutres of souls that are battered souls and dreams that are shattered. Even the lines of optimism and encouragement are answered with a question about the future:
But it's all right, it's all right
We've lived so well so long
Still, when I think of the road we're traveling on
I wonder what went wrong
I can't help it, I wonder what went wrong
Topic 6: The Integrity of the Election
Given the role of mail-in voting in the 2020 election, the Marvellettes' 1961 Motown hit "Please Mr. Postman" takes on new meaning. The song is about a young woman waiting for a letter from her boyfriend, but in today's context, the emphasis on checking for mail and the need for timely delivery are right on the money:
Check it and see one more time for me
You gotta wait a minute, wait a minute
Oh, yeah, Mr. Postman
Wait a minute, wait a minute
Oh, yeah, Mr. Postman
Mr. Po-o-ostman, wait a minute, wait a minute
Oh, yeah, Mr. Postman
Deliver the letter, tThe sooner, the better
Closing Statements?
Since the debate will take place in Cleveland at Case Western Reserve University and Cleveland Clinic, what better way to wrap things up than this classic by Ian Hunter from his You're Never Alone with a Schizophrenic album? There also is a great cover version of Hunter's song — performed by a band appropriately named the Presidents of the United States.
Richard Lee, executive director of the Jandoli Institute, is a former music journalist who often writes about the intersection of music and current events.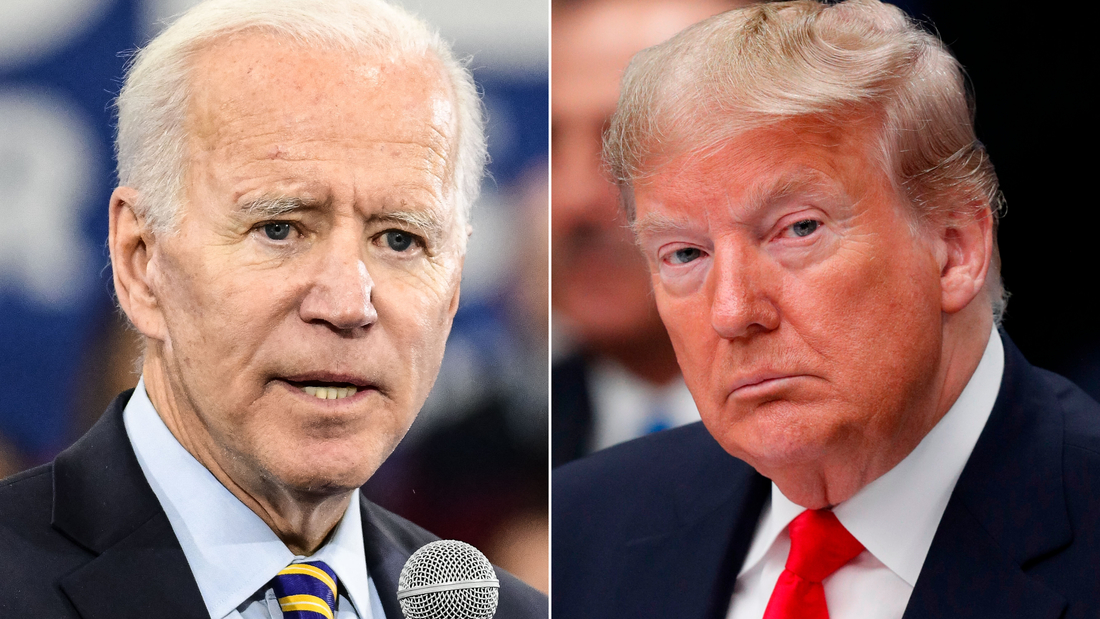 ---
---
Categories: Jandoli Institute, Politics, Pop Culture, Richard Lee