By Richard Lee
Crain's New York Business published its list of the 50 Most Powerful Women in New York this week.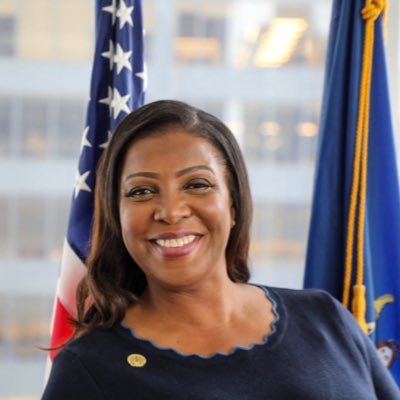 Attorney General Letitia James is tops on the list, one slot ahead of Gov. Kathy Hochul. Crain's criteria for "powerful" helps explain why the state's first female governor is No. 2 on the list.
"To compile the 2021 version of the list, Crain's editors picked the women making the biggest waves in their respective fields," the business news site wrote in its introduction to the list.
By that standard, it is easier to understand why James, whose investigations played a role in Andrew Cuomo's resignation as governor, is No. 1 on the list.
Several leaders in the media also are included in the list, but none are near the top.

ABC News President Kimberly Godwin is No. 17, followed by Anna Wintour, worldwide chief content officer/global editorial director for Condé Nast/Vogue, at No. 29, and MSNBC President Rashida Jones at No. 32.
Talk show host Wendy Williams also made the list, clocking in at No. 25.
Richard Lee, executive director of the Jandoli Institute, covered politics and government as a reporter and later served as Deputy Director of Communication for two New Jersey governors.
---
---
Categories: Jandoli Institute, Media, Politics, richleeonline