By Paul Wieland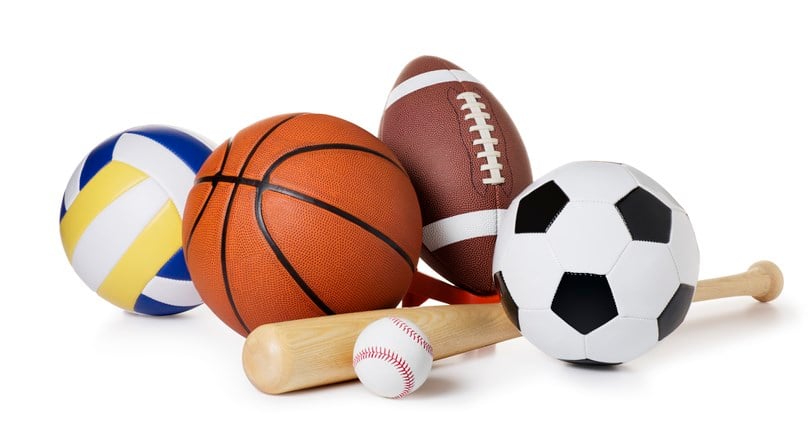 St. Bonaventure has joined dozens of universities in the United States offering major fields of study in sports, either through business schools or communications studies programs. St. Bonaventure is using its major studies programs to attract students and to satisfy their desire to cozy up to sports and the sports world.
It is ironic that the sports major in the Jandoli School of Communication covers the traditional courses of yesteryear — sports writing, sports public relations, sports culture — yet is unable to deal with the genus of the species.
Romans had their games and their pastimes, but no one made a lot of bread out of their circuses. Instead, their games were entertainments for the plebeians, ranging from chariot races to human combat.
Still they were games and contests with winners heralded and awarded valued prizes and the losers assigned to the dust bin of history. To whit: even historians are at a loss to tell us the names of chariot race losers. When history is examined, it's revealed the business of sport was hardly a business, as most sport was recreation.
Move ahead 20 centuries and we find the business of sport paramount to the sports themselves. Estimates vary, but at least one sets the media value of sports at $73-billion a year, led by the multimillions in rights paid for television broadcasts of football's Super Bowl, to a few hundred bucks for a single college basketball game delivered by internet streaming.
Sports in Western culture are one and the same with the media that delivers them to audiences.
The change has come in this writer's lifetime, from the beginnings of television sports after World War II, moving forward to the Miracle on Ice in 1980. (If there were no TV…no miracle, just another hockey game in the Olympic tournament of only minor interest to the body public.) Fast forward 40 years and television rights for the National Football League are worth billions. The same goes for the National Basketball Association, European soccer leagues and the Olympics themselves.
Sport is not merely an interest, it's inculcated its way into the essence of our civilization, with only minor complaints from the few who couldn't care less. Just about every North American who has a cable or satellite TV subscription pays for ESPN, the big dog in sports TV, yet 40 per cent of those subscribers don't watch ESPN content. They don't watch any sports, real or virtual. They've yet to form a movement to force elimination of ESPN and its monthly cost from their TV bill. It's a grudgingly-accepted cost of living.
The end of sport as I knew it came with North America's infatuation with pro football. That began when a media delivery system was developed to bring the game to home television. In the early '50s pro football reared its black-and-white head on fuzzy 12-inch square rectangular TV receivers. In the Northeast, two-camera broadcasts exposed the Cleveland Browns, the New York Giants, Philadelphia Eagles and Washington Redskins to select audiences. Soon the lure of network rights fees drew the NFL to national distribution by the ill-fated Dumont television network, which paid the NFL $75,000 to telecast its championship game in 1950. In a few years CBS upped the ante with four- and sometimes five-camera broadcasts.
Along came the American Football League in 1960, on a wing and a prayer, with the prayer centered on snatching a network TV deal, one that went to ABC. (The NFL was on CBS).
Major League Baseball was already providing a "game of the week," and there were local stations in the biggest markets offering a smattering of games involving the home teams. In the beginning, rights fees were peanuts, but exposure was the aim. Sport boomed in the age of color TV. More eyeballs meant higher prices for ads which (presto) made rights more valuable. Chicken followed egg, and begat other TV eggs for pro hockey and pro basketball (the latter was a "ham and eggs" sport playing in such metropolises as Hershey and Syracuse until TV provided it a full-course money banquet.)
In 1946, there were three competing pro basketball leagues, the NBA (National Basketball Association, the BAA (Basketball Association of America) and the American Basketball Association (ABA.) None of them were on TV. Soon, tennis and golf followed on TV, with rights fees in the thousands at first, then into the millions for the biggest tournaments and tour stops.
By 2000, sports had been commoditized to the extent that high school basketball and football appeared on ESPN with paid ads.
Sports and media presentation are one and the same. You can't have one without the other… (a purloined line from the show song "Love and Marriage").
A decade ago, the power failed entirely at the home stadium of the Buffalo Bills during a Sunday afternoon game being telecast on CBS. With power out, there was no PA, no scoreboard video, no sound or pictures in the TV truck. Football doesn't need any of those things. It still can be played sans the sound and the fury. But the game was held up at the command of television broadcast producer Mark Wolff, who had the right to stop the game because of the fees his network paid for telecast ownership. Wolff later explained that it was his right and duty to stop action until power returned. Meanwhile, 75,000 fans sat in the sunny stadium, without a clue why the players didn't continue to beat on each other. Remember: no PA, no pictures. Some were able to hear a radio broadcast on their portables and learned a little bit about what wasn't going on.
Power was restored in about a half hour and only then was "the" game "a" game. Without television it was merely a 75,000-person picnic on a sunny day.
During the early weeks of the coronavirus, all professional leagues and federations have vowed to come back as television in empty stadiums and arenas. Sports, they contend, can exist as television alone, with income coming solely from TV rights fees. Is there an insatiable need for sports TV? In April 2020, the NFL insisted on holding its draft of college football players, a made-for-TV entertainment enema comparable to watching enamel dry. It had all the drama of finding a parking space, stretching for two nights and a day, with an inane commissioner pretending to spar with fans in his version of anchor-man happy talk. Yet 15-million people watched, starved of any live sports TV of any sort. In this case, the media was indeed the message.
Regardless of the dangers from the virus, pro soccer returned in Germany, while the rest of the world continued to post increasing numbers of infections. It was the television money that counted, and still attracts, every major sport in the United States, where — COVID-19 be damned — plans to open sports without fans were underway, solely with TV coverage.
Critics used to opine that sports and TV were in a cozy relationship. It's gone beyond that, to incest. Television is sports, and sports are television. Sports exists solely because of TV. In its first days after World War II, TV sports existed for the competition, the beauty, the teamwork, and spectator enjoyment.
Fancy that. The kind of journalism represented in college majors such as "sports communication" has been subsumed by the commercialism of sport and its television soul. Education in sports journalism revolves around the business of sport rather than the quaint concept that sports exist for the athletes and sometimes for a grandstand full of live human beings. When this writer was a boy, we played sports because they were there, not for gain. We were fans of college and pro teams we'd never seen, but we were fans nonetheless.
There was little TV until I reached my college years, and even then, TV depictions of sports were rugged because technology such as instant replay and super slow motion were either crude or non-existent.
Sports journalism of any sort that doesn't produce income is nearly gone. Newspapers assign writers to do sports features because reporting on the games is passé. They've been seen and dissected by TV consumers and are history the moment the final whistle blows. Radio is merely an itch on the sports body, with hardly any economic value. Digital media dissect games as they are played, using various platforms to disseminate fact and opinion. A smart phone is the only equipment needed by fans to tell their versions of sports. Many pro sports teams, including several in the NFL, employ men or women as "team journalists," whose job has them use digital media to make sure the medium is the message, and the message is a constant positive public relations image of their employers.
The author worked for three decades in the professional and college sports/TV business, and watched as TV consumed every major sports without burping. Now he's part of the education of would-be journalists in the field, and he can't offer them a path that doesn't involved being gobsmacked by the multi-billion-dollar business instead of the joy of "covering" sports when they were just a part of the entertainment spectrum.
Teaching courses in sports communication has evolved into examination of the culture of sports, sort of a "TV 101." There's not much else to talk about independent of sports and TV.
Paul Wieland begin his professional career as an award-winning journalist for two metropolitan daily newspapers. He was a public relations executive with General Motors, and public relations director of the NHL's Buffalo Sabres, where he worked on-air in radio and TV.  He spent a total of 40 years working as a director and producer of sports telecasts. In 2002 he joined the faculty of the Jandoli School of Communication at St. Bonaventure University, teaching various writing courses, sports television production and on-air announcing. He retired from full-time teaching in 2017. He is the author of three non-fiction sports books and a comedic novel on the sports business.
---
---
Categories: Jandoli Institute, Research Essays, Sports, Writing Actross Disciplines